Onyx Black Silk Scrunchie
---
*** IF YOUR ORDER CONTAINS A PRE-ORDER ITEM THE ENTIRE ORDER WILL SHIP ONCE ALL ITEMS ARE IN STOCK.
The large, luxurious anti-breakage Onyx Silk Scrunchie is the every day, basic your hair can't live without! 

100% 22 Momme Mulberry Silk (AKA only the highest quality silk for your curls)
No Frizz, No Pulling, No Damage
Antimicrobial
MORE fabric & MORE elastic for 

ALL curl types, densities, & lengths

OEKO-Tex Standard 100 Certified - Strictest quality guidelines/safety
Packed with love in Wisconsin
Dimensions
Diameter: 6.5"
Elastic: 4"-13" Stretched
Thickness: 2"
Wraps 2-3x around hair
Care Instructions: When you feel your silk accessories needs a bath, hand wash them separately, in cold water, in a large bowl, and then hang or lay flat on a towel to dry. Ensure that you wash them individually to prevent any staining and bleeding of colors. If you'd like a gentle, made for silk detergent, we recommend this silk wash here. A gentle detergent is highly recommended to prevent bleeding of the dyed silk, we do not recommend use of regular laundry detergents or soaps.
**Please note that duties and taxes are not included at checkout. Purchaser will be responsible for all duties and taxes for their destination country upon arrival. Please visit our FAQ for more information.
Customer Reviews
Absolutely precious!
@curlieswithjulia was SO right I grew up in the 80s so by the the 90s it's full blown scrunchies - I had a black one same size but it's not silk. The Onyx Black Silk Scrunchie is the BEST - best for pineapple and showering - thank you thank you!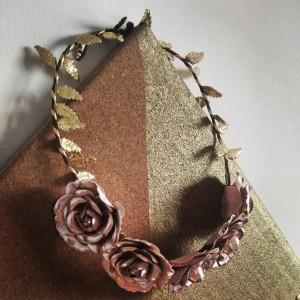 NW
06/19/2022
Naomi W.

United States
Great experience purchasing!
I love using it! Its so cute, its really big so I can do 2 loops, and its so much gentler on my hair when I put it up on hot summer nights to go to sleep
05/15/2022
Yadira L.

United States
Great!!
This scrunchie is amazing !! Holds all my curls and leaves them looking great after taking out the scrunchie!! Highly recommend!!!
05/06/2022
Elizabeth S.

United States
Good
Good quality scrunched but not better than anything I already have that is cheaper
04/03/2022
Andrea M.

United States
Happy with product, but a variety of sizes would be great
I like this product. I feel like my hair has been less stringy in the morning using the schrunchie as it's probably not pulling moisture out of my hair overnight. The only thing I would suggest is perhaps making them in different sizes. Looping it only one time is too loose for my thickness of hair, but doing it twice I fee,l is tight and pulls out the curl. Perhaps if there was more than one size available for thin, medium and thick hair that would help solve the problem. Overall excellent.